Find your Home's Value

Get a free comparative market analysis of your home's value sent to you with no obligations.
Mobile App
Search properties on the go
Download my free mobile app
For iOS and Android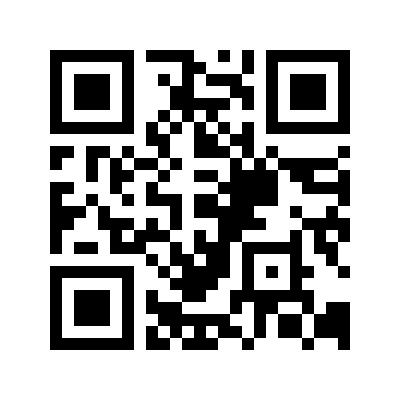 Click here to download the app
Diane Harmon and Preston Murphy
We are seeing times with the lowest inventory since 2006. With interest rates now on the rise we can expect to see fewer and fewer Residential #Homes FOR SALE in the #Pensacola and surrounding areas.

CLICK ON THE AREA YOU ARE INTERESTED IN VIEWING:

East Hill | Downtown Pensacola | Cordova Park | Pace | Milton | Cantonment | Perdido Key | Navarre | Gulf Breeze | Pensacola Beach
SEARCH TOWN-HOMES AND CONDO'S |SEARCH ALL WATERFRONT AND WATER-VIEW | SEARCH FOR HOMES WITH POOLS|

If you have considered selling your home call The Harmon Murphy Group today with Realtors Diane Harmon and Preston Murphy we have sold and closed 114 homes this year in 2013. I am looking for a Realtor in Pensacola? Look no more. #Real Estate Agents in #Pensacola Florida.

SCHOOLS in Pensacola Escambia County and Santa Rosa County. Choose locations that have some of the best school report cards.

PRIVATE SCHOOLS in Pensacola; Pensacola Christian Academy, Escambia Christian School, Montessori of Pensacola, Marcus Pointe Christian School, VIEW ALL PRIVATE SCHOOLS.


GREAT COMMUNITIES IN AND AROUND PENSACOLA: Nature Trail "A Gated Community" | Stonebrook "A Gated Golf Community" | Stonechase "A Gated Community" in Pace | Herons Forrest " A Gated Community" | Leeward | Lost Key |



CLICK ON HOME TO VIEW VIRTUAL TOUR | MLS 454683, 721 Meadowview Lane, Pensacola, Florida 32514. Close to UWF, West Florida Hospital, Target Nine Mile Road, Publix and Pensacola State College.
VIDEO | HAYNES VAN AND STORAGE | STEVENS WORLDWIDE VAN LINES | PACKING AND MOVING | WATCH THE VIDEO AND CALL TODAY | KELLER WILLIAMS CARES |
"THE HARMON MURPHY GROUP" WE ARE TOP PRODUCERS- LET US TELL YOU HOW WE CAN SELL YOUR HOME UNLIKE THIS CARTOON.
BUYING STILL CHEAPER THAN RENTING WATCH THE VIDEO ABOVE
Click here for: FORECLOSURE HOMES IN PENSACOLA
MLS 454469 105 Marine Dr. Pensacola, Fl | Close to NAS Pensacola | Near Downtown Pensacola | Near Beaches CLICK ON THE HOME TO WATCH THE YOUTUBE VIDEO
CLICK ON THE PICTURE TO SEE THE YOUTUBE VIDEO | MLS# 454090 | TOWN-HOME | FOR SALE | 5904 GROTTO AVE | PENSACOLA, FL | 32507 | AT PERDIDO KEY | NEAR NAS AND CORRY STATION | NEAR BEACHES |
CLICK ON THE HOME TO VIEW. MLS #453655. 3307 BERKSHIRE DR. PACE, FL 32571. Click here to view Virtual Tour. This exquisite home is located at 3307 Berkshire Drive in Pace Florida's most desirable subdivision known as Stonebrook Village. A golf course community, this gated neighborhood with underground utilities is home to residents who enjoy an active, spry, and sporty lifestyle with a community tennis court, pool, and a club house on-site. Featuring 4 bedrooms & 2.5 bathrooms, this split-floorplan design offers 3,009 square feet of dynamic living space. Click here to view all homes in Stonebrook.

Click on the picture to view the Youtube video. MLS# 452935 and MLS# 452933. This gated community on Innerarity Island at Perdido Key has all of the outdoor beach living you will love. From a gated community to boating and beach access. These lots are high and dry and ready to build on. Both lots listed at $24,900.00 each lot. Near Galvez Landing a public boat launch only minutes away and you will be fishing in the Gulf of Mexico. Near NAS, Corry Station and the VA Hospital. What are you waiting on build your dream home today.
CLICK ON THE HOUSE TO VIEW THE YOUTUBE VIDEO: MLS# 452848, 1707 N. 61st Ave Pensacola Florida 32506. Close to Wal-mart, Home Depot, Lowe's, Denny's, Walgreen's, NAS Pensacola, Corry Station and Downtown Pensacola. If you like to golf then Osceola Golf Course is 1 minute away. There is a park straight across from the Golf Course for walking and tons of family fun.
CLICK ON THE HOUSE TO WATCH THE YOUTUBE VIDEO
PACE FLORIDA HAS SOME OF THE BEST SCHOOLS IN SANTA ROSA COUNTY. VISIT THE SCHOOL BOARD HERE, VISIT THE SCHOOLS REPORT CARD HERE.
MLS 451828, 2602 Wildhurst Trl., Pace, Florida 32571.
CLICK ON THE HOUSE TO WATCH THE YOUTUBE VIDEO
MLS 451983, 3004 Dauntless Dr. Pensacola, Fl 32507. This all brick home with in-ground pool is at the back gate of NAS, close to Corry Station, VA Hospital, Downtown Pensacola, Perdido Key Beaches and Gulf Island National Seashore. Homes with pools.

CLICK ON THE HOUSE TO WATCH THE YOUTUBE VIDEO
MLS#451476 3620 E JOHNSON AVE. CLOSE TO WEST FLORIDA HOSPITAL, UWF, I-10, CLOSE TO PENSACOLA REGIONAL AIRPORT, CORDOVA MALL AND ONLY MINUTES TO DOWNTOWN PENSACOLA.
MLS#451118 4992 PRIETO DRIVE PENSACOLA FLORIDA; NEAR CORRY STATION, NAVAL AIR STATION, VA HOSPITAL, NAVAL MUSEUM, BIG LAGOON STATE PARK AND PERDIDO KEY BEACHES.
BANK APPROVED SHORT SALE AT $136,400. MLS# 447690. CLOSE TO NAS, CORRY STATION, DOWNTOWN. CLICK HERE TO VIEW HOMES FOR SALE IN CRYSTAL CREEK.
MLS 442641, 4571 Marlane Drive Pensacola, Florida 32526. This homes sits on 1.84 acres. Being sold as-is due to owners health and financial situation. Four bedrooms and two full bathrooms. This home is close to NAS, Corry Station, VA Hospital, Naval Exchange and Pensacola State College on the West Side. Click to view the Market Analysis and Market Trends for Zip Code 32526.

CLICK ON THE PICTURE TO WATCH THE YOUTUBE VIDEO

HUNTING CAMP FOR SALE 25 MILES FROM BREWTON, AL. SITS ON 40 ACRES AND HAS 1/4 MILE ON THE SEPULGA RIVER. JUST DOWN THE ROAD FROM BOGGS AND BOULDERS OFF ROAD ADVENTURES. GREAT HUNTING IN ALABAMA WITH FOOD PLOTS IN PLACE. HOME IS MOVE IN READY. CALL TODAY. CLICK ON THE PICTURES FOR VIDEO.

MLS 450720 4260 Lynn Ora Pensacola Florida. Five Bedrooms, Three full bathrooms and one 1/2 bathroom. Screened Pool, Tile, hardwood, Near Airport, Pensacola State College, Cordova Mall, Sacred Heart Hospital and Downtown Pensacola.
CLICK ON THE HOUSE TO VIEW THE YOUTUBE VIDEO
CLICK ON THE HOUSE TO VIEW THE YOUTUBE VIDEO
MLS 449975, 2029 SUMMIT BLVD PENSACOLA FLORIDA 32503. THIS GREAT HOME IS ACROSS THE STREET FROM ROGER SCOTT ATHLETIC CENTER, CLOSE TO PENSACOLA REGIONAL AIRPORT, CORDOVA MALL, I-10 AND MINUTES TO DOWNTOWN PENSACOLA. EASY QUICK ACCESS TO PENSACOLA BEACH.

5326 Stewart Street, Milton, Florida MLS#445758 Prime location with almost 4,000 SF of office space. Plenty of parking at this great location in Heart of Milton.
| | |
| --- | --- |
| | Great location for a business. Currently zoned C-1. Primary business was a Pharmacy. The building is 3,721 SF Heated and Cooled. There is 12 parking areas in the front of the building and 6 in the back of the building for employees. This is a great location located in downtown Milton very close to Historic Downtown Milton. Stewart street leads directly to Whiting Field. Great location for YOUR new or re-located business. |
MLS 440809 3181 Byron Place in GlenmoorTrail in Cantonment Florida. This beautiful and immaculately maintained home is located in Cantonment, FL in the desirable neighborhood of Glenmoor Trail that features a welcoming, landscaped entrance and underground utilities. With close to 2,100 square feet heated/cooled living space, this split-floorplan has 3 bedrooms and 2 full bathrooms.
MLS 448944 390 El Matador Trl Pensacola, Florida 32506. Listed at $101,900. Three Bedroom, two bathrooms, 1386 SF, Brick. A must see click to see your tour. Near NAS, VA Hospital, Commissary, Corry Station, Beaches, Gulf National Seashore, Hub Stacey's, Galvez Landing.
3311 Massena Dr. MLS#446313 Arbor Ridge Community located in Beulah Zip 32526. Close to Navy Federal Credit Union, Publix, Ruby Tuesday and I-10.

VIEW ALL HOMES IN ARBOR RIDGE.
THIS MONTH IN REAL ESTATE SEPTEMBER 2013 WATCH THE VIDEO

NATURE TRAIL BUILDERS SPECIAL
$5,000. IN UPGRADES ARE AT BUILDERS COST, WITH THE 1ST $1,000 FOR FREE ON ANY PRESALE
If you are a potential home buyer take the time to tour the wide selection of homes during the Parade of Homes and get a first-hand look at the latest innovations in home building, including design, construction, insulation, security, sound systems, windows, landscaping and other key elements of new home construction. Attending the Parade of Homes can also afford individuals the chance to learn what to look for in home construction and know what mistakes to avoid. In addition, builders, Realtors, and other construction industry professionals will be on-site during the pararde to answer questions and provide information to interested buyers.
The 2013 American Dream Home will be constructed by Ricky Wiggins Builders, Inc. and is a Pensacola Energy Comfort Plus Home. The home will be located in the 2013 Parade of Homes central site, Nature Trail, located on the south side of Nine Mile Road, one mile west of I-10 off exit 5.
NATURE TRAIL A GATED COMMUNITY IN PENSACOLA, FLORIDA
Waterfront on Pensacola Beach in Pensacola Florida ENJOY the Beach everyday. VIEW ALL WATERFRONT HOMES.
5740 Blackhorse located in BRIDLEWOOD SUBDIVISION. A new community just off Mobile Highway. Close to bases and I-10. Builders will built to suit. Pick your lot and your floor-plan and make the home as custom as you want it. HOMES START UNDER 150,000.

VIEW ALL HOMES IN EAST HILL AND NORTH HILL COMMUNITY
HERON'S FOREST
-GATED COMMUNITY
STONECHASE - GATED COMMUNITY IN PACE, FLORIDA
ASHLEY PLANTATION -PACE, FLORIDA

COVINGTON WOODS - PACE, FLORIDA
HABERSHAM - PACE, FLORIDA
MARCUS POINTE A GOLF COMMUNITY. VIEW ALL HOMES IN THIS GREAT GOLF COMMUNITY.



STONEBROOK "A GOLF COMMUNITY" WITH A COMMUNITY POOL LOCATED IN PACE FLORIDA. HOME OF PACE HIGH SCHOOL. VIEW THE REPORT CARD HERE. VIEW ALL HOMES FOR SALE IN STONEBROOK IN PACE FLORIDA.

MLS# 448505 7754 Grundy Street Pensaocla Florida 32507 listed for 139,900. Great homes for sale in Pensacola Florida Near NAS and Corry Station.
BANK APPROVED SHORT SALE HOME IS MOVE IN READY - BANK HAS APPROVED THE SALE AT 98,000.00
MLS 446624
1088 SIMPSON STREET PENSACOLA FLORIDA
IN
SPRINGDALE SUBDIVISION
LOCATED IN
ZIP CODE 32526
. THIS HOME IS NEAR NAS, CORRY STATION AND VA HOSPITAL. THIS IS A VERY CENTRAL LOCATION AND ONLY MINUTES TO 1-10 AND
DOWNTOWN PENSACOLA FLORIDA.
8786 SCENIC HILLS DRIVE MLS#445734. LOCATED IN SCENIC HILLS "A GOLF COMMUNITY" OFF NINE MILE ROAD. CLOSE TO UNIVERSITY OF WEST FLORIDA. A GREAT COMMUNITY WITH A MIX OF OLDER AND NEWER HOMES LOCATED ON SCENIC HILLS GOLF COURSE. COME TOUR THIS GREAT COMMUNITY TODAY. VIEW ALL HOMES IN SCENIC HILLS
THIS IS A SHORT SALE: 1312 Houndchase Cir MLS#435033. Foxrun Subdivision view all homes in this neighborhood. Great location off 9 Mile road. Four homes have sold in this community this year for an average price of 200,000. VIEW ALL HOMES FOR SALE IN FOX RUN.

1807 Wareham Way MLS#442617. Great community in Westfield located in Cantonment Florida with great schools. This homes is located in Tate High School, Ransom Middle School and Pine Meadow. VIEW ALL HOMES IN WESTFIELD.

7427 Chimney Pines located in a great community in Beulah zip code 32526. This home is currently under contract but you can VIEW ALL HOMES IN CHMINEY PINES SUBDIVISION.
5861 Arch Ave Pensacola Floirda Zip 32526 MLS 438386. Keystone "A Gated Community" in Beulah. This community has a 6' nature trail around this community for walking. Great school district for you children from Elementary through High School. Close to UWF, I-10 and only 15 minutes to Downtown Pensacola. There is currently 2 lots left that Rickey Wiggins Construction is building on. Great Community. Less than 50 homes. VIEW ALL HOMES IN KEYSTONE.
5852 Providence Manor Pensacola Florida MLS 437338. Two Story home located in Providence Manor. Admas Community close to NAS, Corry Station and almost in the center of everything. VIEW ALL HOMES IN PROVIDENCE MANOR.
GREAT COMMUNITY OFF BURGESS ROAD CLOSE TO DAVIS HIGHWAY AND CORDOVA MALL, UNIVERSITY MALL, WEST FLORIDA HOSPITAL, UWF AND PENSACOLA STATE COLLEGE. VIEW ALL HOMES IN ZIP CODE 32503.
1821 SANDRA DRIVE, PENSACOLA, FLORIDA 32506. This affordable 4 bedroom, 2 bathroom home is located in West Pensacola near Osceola Country Club for all of the golfing enthusiasts. VIEW ALL HOMES IN ZIP CODE 32506.
6145 Walton Street MLS 446235. Walton Street Townhomes and Zip Code 32503. Great location by Pensacola State College, Cordova Mall, Sacred Heart Hospital, Pensacola Regional Airport and only minutes to I-10 and Downtown Pensacola for great nights at Seville Quarter in Historic Pensacola Florida, Blue Wahoos, Darma Blues, The Fish House, Joe Patti Seafood and Pensacola Beach.

Welcome to Pensacola Florida home of Historic sights like Fort Pickens at Pensacola Beach where you camp and enjoy Pensacola Beach or you can find Beach Front homes and Condominiums as well as Attached Homes on the water.

Why live anywhere else enjoy the beach every day. Portofino Condos on the Beach.

Beautiful sunsets, restaurants like Peg Leg Pete's, Hemingway's and Flounders. Come enjoy the beach life. I can help you find the perfect home on Pensacola Beach, Navarre Beach or homes in Gulf Breeze and Navarre. If your next duty station is Hurlburt Field there are great homes located near the base. Holley by the Sea in Navarre host a community center, deeded beach access, three community pools, one solar heated pool, tennis courts and basketball courts only minutes to Navarre Beach. Search for homes in beautiful Destin Florida.
JUST REDUCED $189,900 - 2724 Ashbury Lane MLS 445989. Ashbury Hills is a great community in Cantonment Florida Zip Code 32533 in Pensaocla Florida. VIEW ALL HOMES IN ASHELY PLACE.

3311 Massena Drive located in Pensacola Florida 32526. Great homes in Arbor Ridge Community in Beulah Florida with great school districts from Elementary to High School. VIEW ALL HOMES IN ARBOR RIDGE ZIP CODE 32526.
BANK APPROVED SHORT SALE AT 98,000.00 - THIS HOME IS MOVE IN READY. MLS# 446624

1088 Simpson Street located in Springdale Forest. Close to NAS, Corry Station, and VA Hospital. VIEW ALL HOMES IN ZIP CODE 32526.
Maybe you are looking for land and acreage for sale. There are some great areas in Cantoment, Walnut Hill, Molino and Pace Florida where you can buy acreage and have a builder custom build the home of your dreams. Well look no more.
LAND AND ACREAGE FOR SALE 1-10 ACRES

ROCK BOTTOM CONDO'S FOR SALE- NOW IS THE TIME TO MAKE THAT PURCHASE CLICK TO VIEW CONDOS FOR SALE
NOW IS A GREAT TIME TO BUY WATERFRONT ON PENSAOCLA BEACH CLICK HERE TO SEE WHAT IS AVAILABLE ON THE WATER STARTING UNDER 300,000

HOMES WITH POOLS IN PENSACOLA FLORIDA
WATERFRONT HOMES FOR SALE IN PENSACOLA FLORIDA GULF BREEZE PERDIDO KEY
WATERFRONT PROPERTIES HOMES AND TOWNHOMES

Portafino Condominums at Pensacola Beach Florida-Portofino offers wonderful amenities such as Tennis, 8 swimming pools, indoor heated Olympic pool,spa, indoor jacuzzi, fitness center with steam and sauna rooms,dining and Conceriege. You'll also enjoy boat rides, kayaks and sailing. Easy walk over to the Gulf and enjoy chair set ups with umbrellas! All this and more just waiting for you to enjoy the Florida Life Style!
Pensacola has some Great Historic Homes in East Hill and North Hill. Quaint cottages and homes that date back to the early 1900's or new homes built in Argon Court with Unique Cottage Style Homes as well as Downtown Historic Homes and Townhomes and Condominiums. Live minutes or a bike ride to Downtown Pensacola. Home of The Blue Wahoo Stadium, Dharma Blues, Pensacola Little Theater, Helen Back, Jackson's and Joe Patti Seafood.
Cordova Park

Cordova Park is a great area to live in with established homes near Cordova Mall, Pensacola Regional Airport, Pensacola State College, Sacred Heart Hospital and only minutes to Downtown Pensacola and I-110. See what is available

There are great homes in Cantonment with great communities like, Robinson's Mill with new construction being built now with homes starting in the mid 200,000 and up, Brookside Hills, Rosedown, Kings Road, Magnolia Lakes, Shephards Grove, Fiddlers Walk. There are so many great communities to choose from and the school district has some great schools in this area. Close to NAS and Corry Station. A great area to raise a family. Homes in Lakes of Carrington with that suburban feel but only minutes to shops, malls, and downtown Pensacola and some of the most affordable new construction. Great homes in Molino Florida country living at its best with land and acreage. Bring the horses and four wheelers. Land and acreage for sale in Pensacola Florida
Land for sale in Molino Florida 5 acres of wooded land 5060 Chestnut Road
Land for sale in Molino Florida 5 aces of wooded land 4110 Hwy 196
Land for sale on Scenic Highway 125' on Escambia Bay WATERFRONT
Land for sale in Milton 14855 Munson Hwy 33.7 Acres

Lot for sale in MILESTONE off Nine Mile Road 15 Culpepper ST

Home for sale 5852 Providence Loop in Pensacola Florida
Home for sale in Keystone A Gated Community Celerbity Homes 2553 SF 4/3 Come tour this great community in Bulah Zip 32526
Home for sale 7495 GUNTER RD 5 Bedroom 2.5 bathrooms, two-story home on 1.82 acres in Zip Code 32526

For our Military families who want to stay near NAS or Corry Station or near the VA Hospital there are some great communities near the back gate of NAS. Homes for sale in zip 32506 and 32507 in Pensacola Florida. Search communities like Heron's Forest a gated community with deeded beach access and a community pool. Seaglades, Emerald Shores, The Estates of Emerald Shores, Chandelle, Perdido Estates, Grand Lagoon, Leeward Cove, Landfall, Southwind, Chanticleer, Lillian Woods, Manchester and Southwoods with New Construction Search all homes near NAS and Corry Station.
Homes for sale in Perdido Bay Country Club in zip code 32507 near NAS and Corry Station.
Heron's Forest Gated Community near the back gate of NAS Pensacola

Innerarity Island is a great place to live near Grand Lagoon State Park, Pensacola National Seashore, Innerarity Island, beaches, restaurants and great boat landings like Galvez. Hub Stacy's is located on site offering a great lunch and great bushwhacker's after a long day on the water fishing and boating. Homes at Innerarity Island, Condominiums on Innerarity Island.

Condos for sale in Perdido Key - Lost Key in Perdido Key Florida - Framed by the natural beauty of Perdido Key, Lost Key is ideally located between historic downtown Pensacola and the pristine sugar sand beaches of Orange Beach and Gulf Shores.

Lost Key Golf Redesigned by the Arnold Palmer Design Group in 2006, the par 71 signature designed championship course features the new Sea Dwarf Paspalum grass from the tee through the green for the optimum in quality playing surfaces and green speeds. Each golf hole includes five sets of tees, and offers players of all skill levels a unique visual and strategic playing experience.
If you are looking for Gated Communities you can search for homes for sale in Nature Trail in Pensacola Florida. The Nature Trail Community features a 6,000 sq. ft. Lodge (Community Center) with swimming pools, tennis courts, playground, fitness center and 5 miles of walking trails through 400 acres of Conservancy Land that surrounds the development. Convenient to I-10 and to entertainment and shopping, this gated and guarded community is a great place to live. Home for sale in Nature Trail 8200 Foxtail Loop. Homes for sale in Stonechase located in Pace, Florida is a community featuring home sites with homes ranging from Patio homes priced from $170,000, to Estate homes with prices starting in the mid 200,000. This neighborhood is located in Santa Rosa County and conveniently located just east of Pensacola with easy access to Highway 90 and Interstate 10. The upscale community host a gated entrance, sidewalks and parks. This community offers the country lifestyle but only minutes to hospitals, schools and downtown Pensacola. Homes for sale in Stonebrook is a Gated Golf Community in Pace Florida with homes surrounding an 18 hole gold course in Santa Rosa County. There are a variety of homes that will suit any lifestyle and a highly sought after neighborhood. You have two tennis courts, beautiful lakes with fountains that adorn this esqusite community. High and low handicappers alike find happiness at Stonebrook Golf Club. With elevation changes, uncommon for this area, elevated tees and greens and picturesque fairways and water features, Stonebrook is considered the premier golf facility in the area. Recently, Stonebrook Golf Club and Tanglewood Golf and Country Club combined forces to offer you great golf at affordable prices. Homes for sale in Ashley Plantation in Pace Florida is great community that host home builders like Thomas Homes, DR Horton and other great builders. Another urban development hosting new construction at affordable prices. Homes for sale in Tamrell Forest another Thomas Home subdivision located in Pace, Florida. Homes for sale in Pensacola Eleral in Beulah in Pensacola Florida with Thomas Homes new construction. Homes for sale in Keystone a gated community in Pensacola.

How do I find the report card on schools in Pensacola Florida? Locate Schools and Report Cards here in Escambia County and Santa Rosa County. Escambia County Property Appraiser and Santa Rosa County Property Appraiser.
How do I file for Homestead Exemption? Remember to file Homestead Exemption before March 1 of each year. Escambia County Property Appraiser and Santa Rosa County Property Appraiser.
I NEED INFORMATION ON THE CLOSING PROCESS WHEN BUYING A HOME. CLICK ON THE PICTURE AND WATCH THIS SHORT VIDEO
Do you need to be approved for a loan click on this link and get approved today
Contact Realtor, Diane Harmon or Realtor, Preston Murphy with confidence someone with integrity and honesty to serve you and all your Real Estate needs. We offer these services on this site for FREE and without obligation. We want to be YOUR real estate experts. As your trusted, professional real estate partner, we will help you find the best home in your area within your price range. And together we will sell your home, for as much as the market will bear, and as quickly as possible. We have a great track record for getting homes sold. As PENSACOLA natives we know the area well and will do our best to find you a great home for a great value. YOUR best interest is what is most important to us.

Buying and selling a home is one of the biggest investments of a lifetime. As top real estate professionals, we have the experience and track record you are looking for. Please call us today Diane Harmon 850-232-5854 or Preston Murphy 850-380-0571. Real Estate agent in Pensacola Florida Fl
Preston and I look forward to serving all your Real Estate Needs.